(Feature photo by Sarah Komisky and ugly holiday sweater photos courtesy of Pinterest, Target, and Walmart)
3 Affordable Ugly Holiday Sweater Ideas of 2019
By Hannah Darrow
It's that time of the year again! How crazy is it that another year has gone by and it's time for Christmas? Time is flying! Which means all our favorite traditions are coming back: looking at Christmas lights, making gingerbread houses, eating peppermint everything, and yes, ugly Christmas sweater parties!
This holiday tradition is fun because of the irony. While most people love to dress up around the holidays, ugly sweaters let people be funny and laugh at themselves! It's a fun tradition with one problem – it can come with a high price tag!
Believe it or not – there are ugly Christmas sweaters out there for up to seventy dollars!
Before you buy one of the expensive, overpriced ones, I wanted to provide you all with a list of stores that give you cheaper options!
1. Target
Target has so many options for ugly sweaters this year! Ranging from classic sweaters to sitcom and movie related ones – it all comes with a price tag of around $29.99! "The Grinch," and "Elf" themed sweaters are some of the options. If this is not your thing, how about a light up or animal themed one? Target is sure to have one for everyone in the family, at a great price!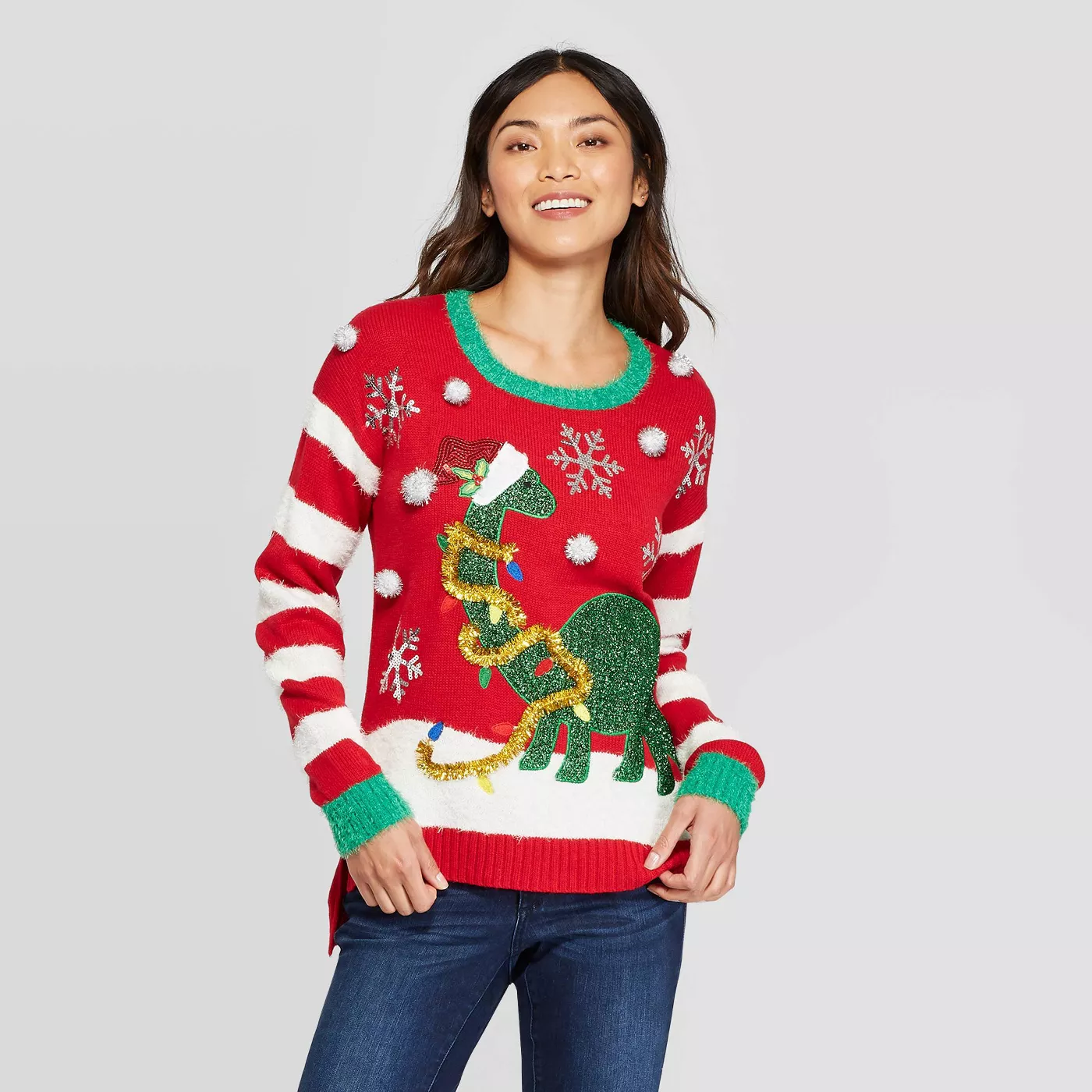 Women's Dinosaur Long Sleeve Ugly Holiday Sweater – 33 Degrees (Juniors') – Red $20.99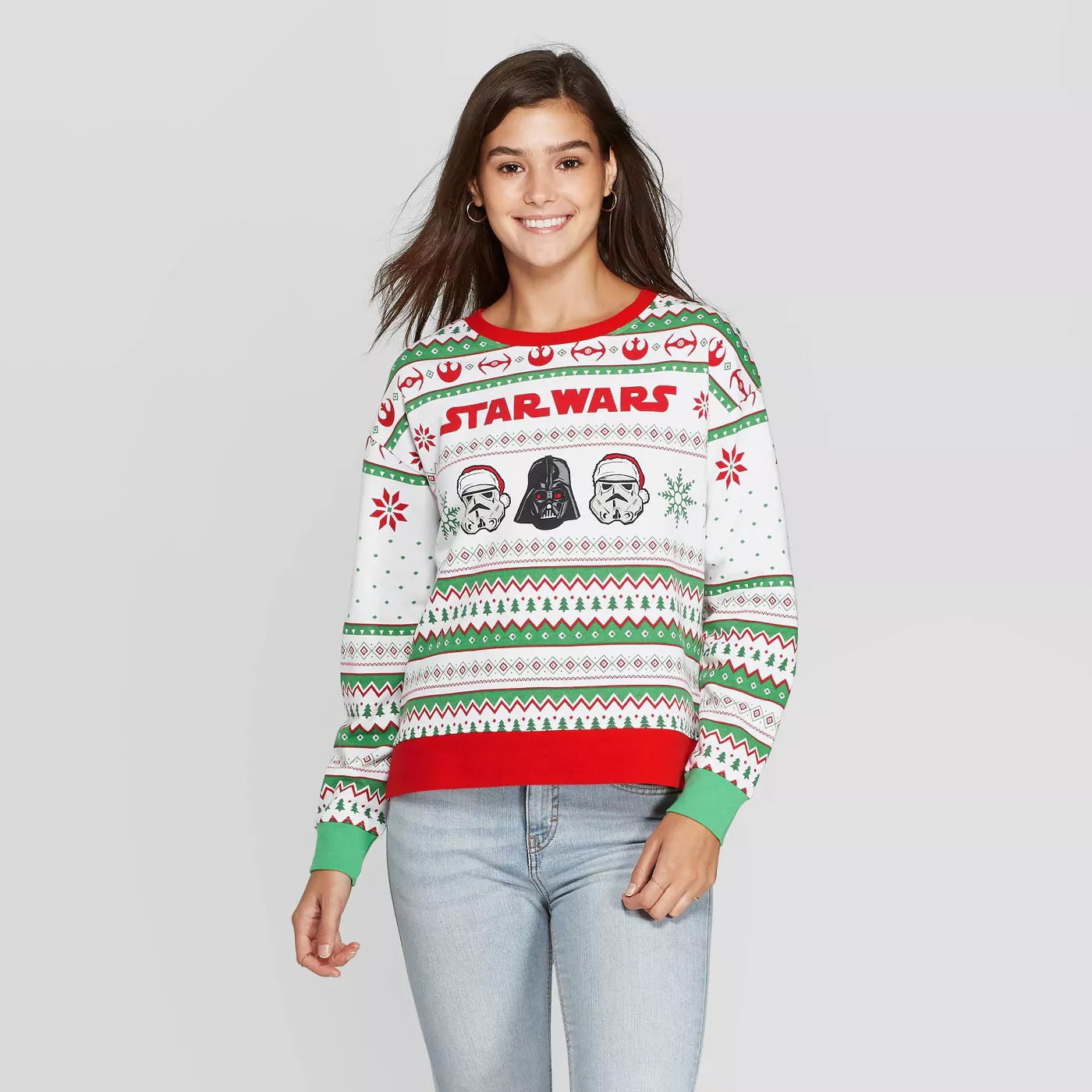 Women's Star Wars Christmas Fleece Ugly Holiday Sweatshirt (Juniors') – White $13.99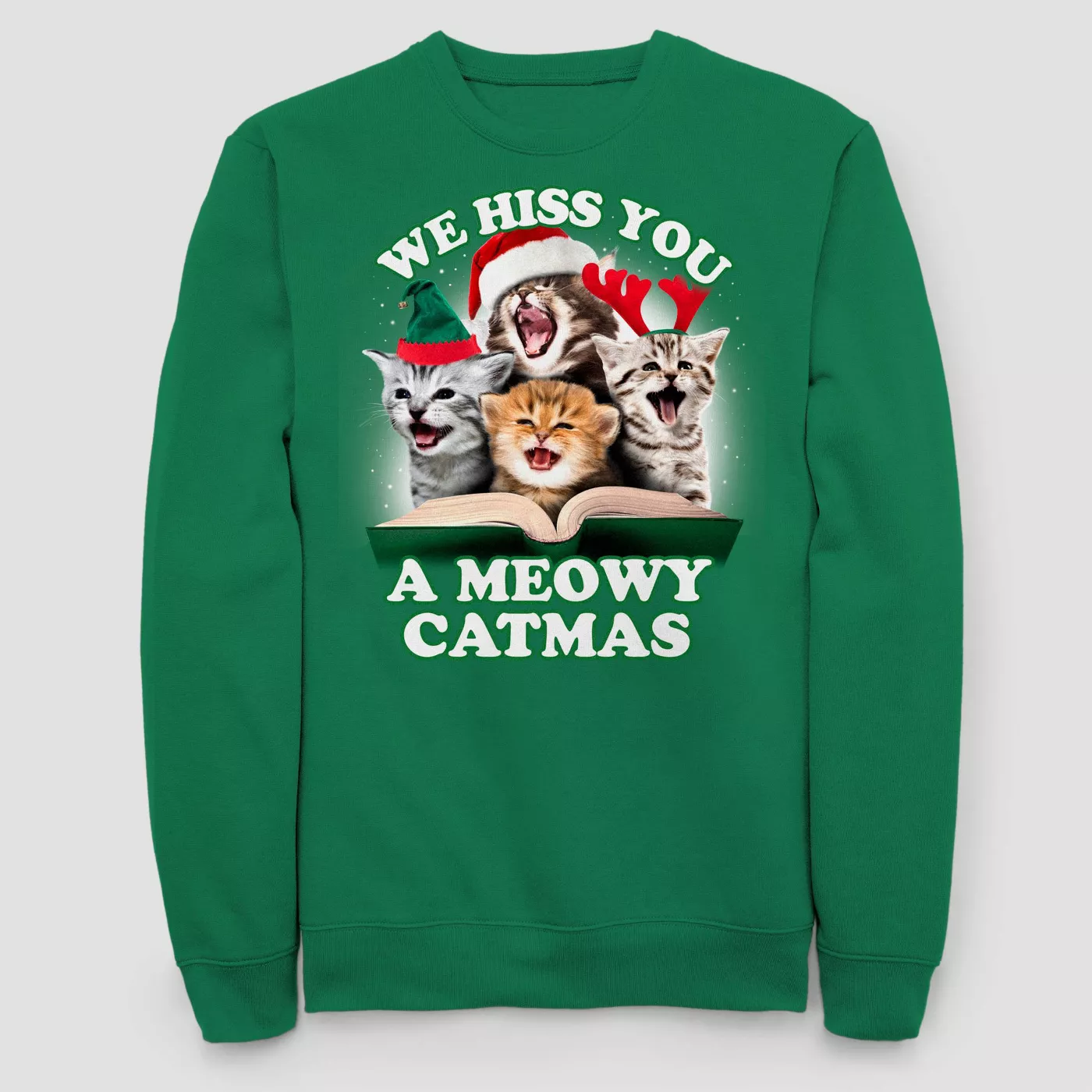 Men's Meowy Catmas Holiday Fleece Sweater – Kelly Green $13.99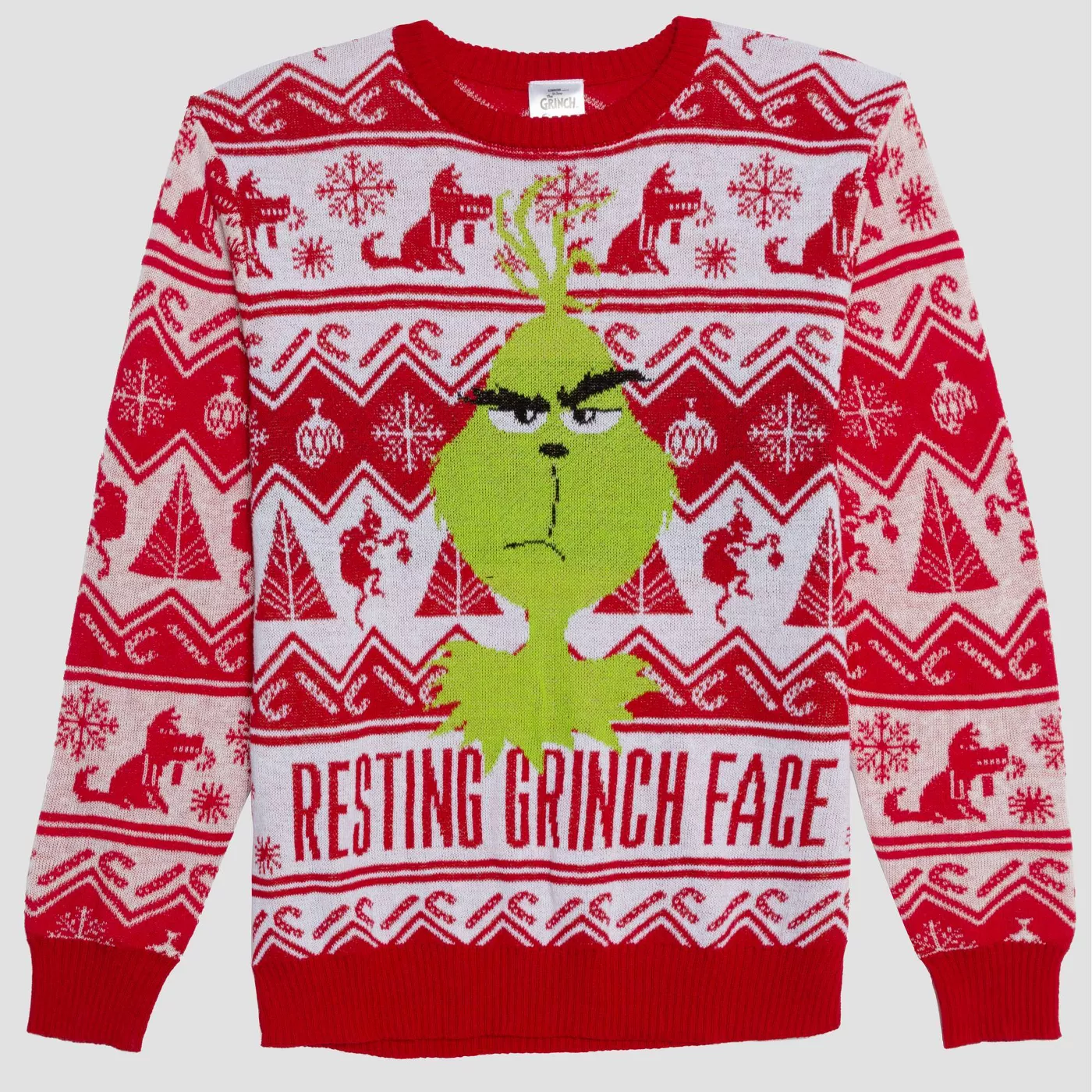 Men's Resting Grinch Face Graphic Sweatshirt – Red $20.99
2. Walmart
If you're looking for an even cheaper sweater, check out Walmart! While there are not as many trademarks, classic sweaters are plenty here! From elves to gingerbread men to reindeer, you will be sure to find the perfect one for your party!
Holiday Time Women's FabYuleOus Christmas Pullover Sweater $14.99
Holiday Time Women's Plus Size Sequin Sweater Tunic $25.86
American Stitch Women's "Oh Snap!" Ugly Christmas Sweater $14.99
American Stitch Men's Chillin' With My Snowmies Ugly Christmas Sweater $12.00
Peanuts Men's Snoopy Good Grief Holiday Graphic Pullover $11.44
3. DIY sweaters
For all you craft lovers out there, there is another option! Get a cheap plain sweater, and then go to a craft store and buy pom poms, felt, glitter, pipe cleaners, and anything else you may need to make your perfect, unique sweater!
If you're looking for inspiration for crafting your own sweater, or just looking for some ideas for what you want to buy, check out Pinterest (see some quick pinned ideas below)!
I hope this Christmas season is a blessed time for you all to spend time with those you love most, and hopefully you can get your own ugly Christmas sweater to wear during it all!